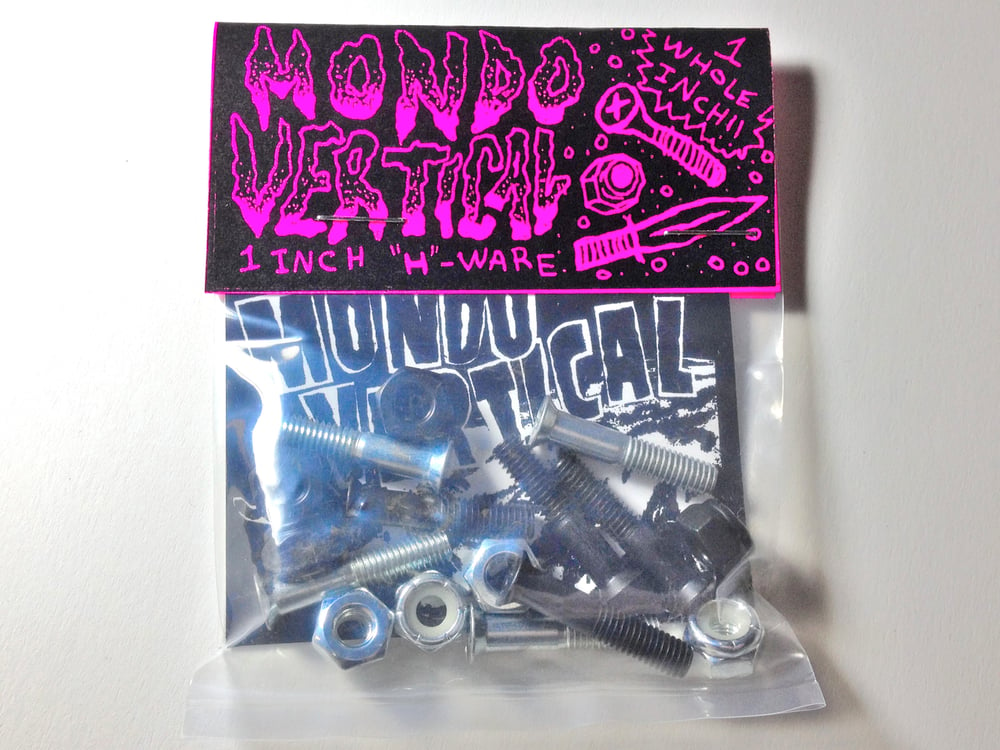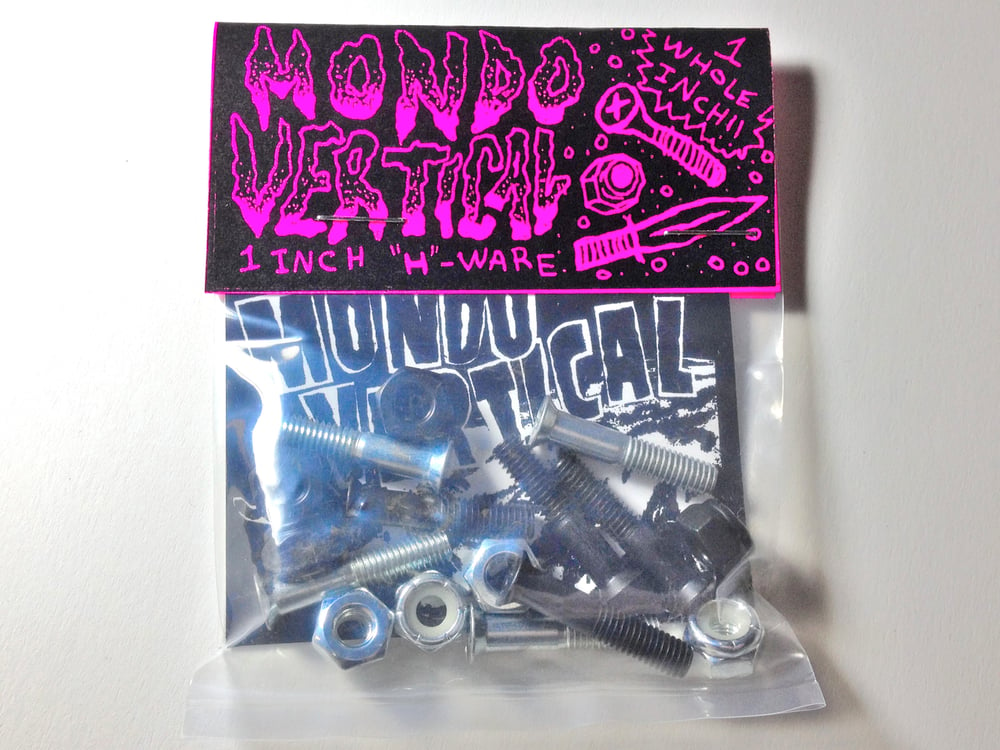 1 INCH HARDWARE
$4.00
FREE SHIPPING ON ALL ORDERS!!!
Holy crap. There's hardware now.
4 black bolts, 4 silver bolts, 4 black nuts, 4 silver nuts.
These bad boys are 1 inch because that 7/8 stuff always falls apart. 1 inch will adapt to a small riser pad too if you accidentally get low trucks or ride 58mm wheels! Strong as hell! They also have smaller heads than normal, which is supposedly suppose to lessen stress on your deck or something, but who knows! It's hardware!
Get em. Skate em. Fill your machine gun with ammo and spray some bullets in the air.