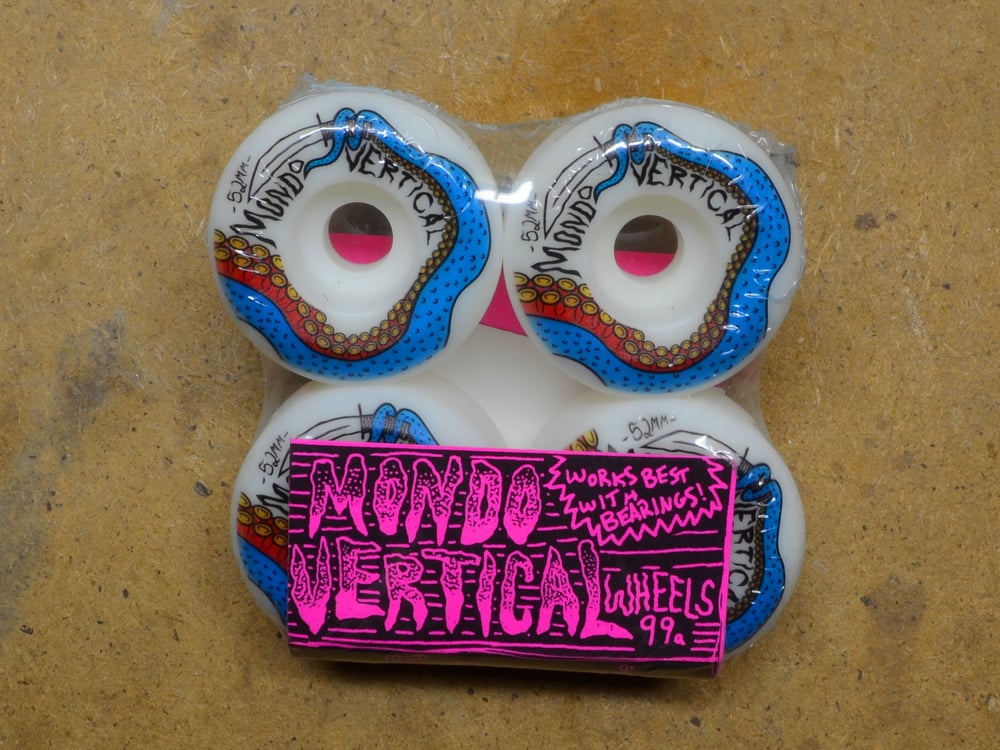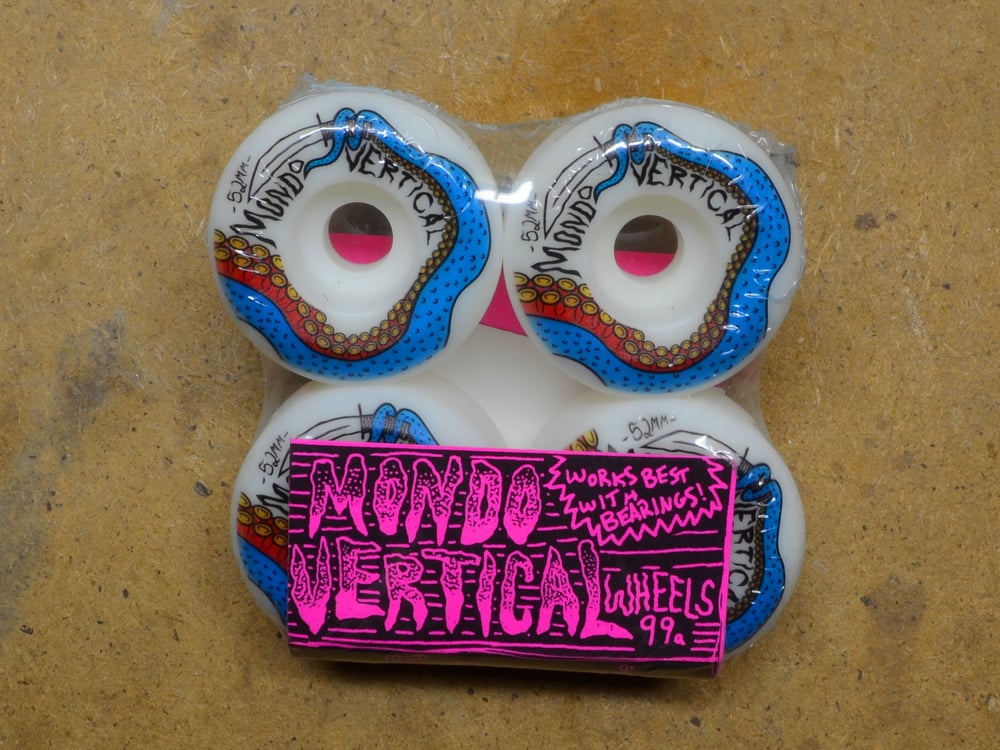 52mm TENTACLE WHEELS
$35.00 / Sold Out
FREE SHIPPING ON ALL ORDERS!!!
52mm tall x 32mm wide
The demanding process of coming up with new graphics is horrible! So let's just recolor the original tentacle graphic and call it a "series". That's what the other companies do, right??
These are 52mm as fuck and are only for causing urban terror through the act of skateboarding.